Vampire Runner - Update 02
We added some new features to Vampire Runner and also fixed some bugs.
Here are new screenshots: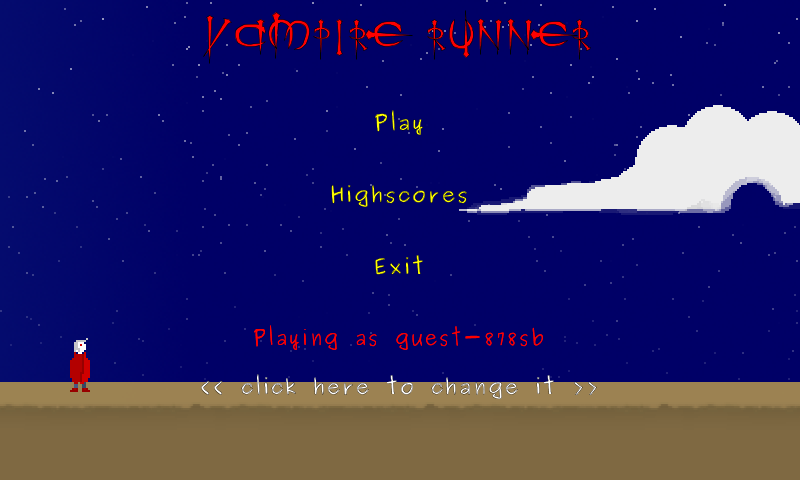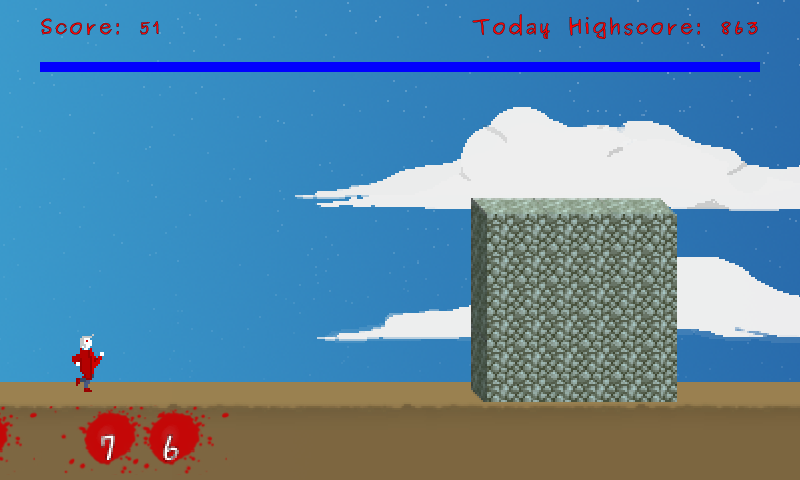 Here is the change log:
Added the best 25 scores during the game (with blood marks).
Added an instructions screen showed before start playing.
Added pause screen to pause the game and/or return to main menu.
Changed game over screen to let you play again faster.
Changed main menu screen to show buttons to other screens.
Changed wall tiles to something nicer than a black rectangle
Changed the profile name to be limited to 15 characters.
Fixed a bug when showing highscores on small resolution devices
If you want to play it on PC, you can click HERE.
If you want to play on Android, you can click HERE and here is the QR-code for easy access:
Hope you like the update.
---